Commercial
Leaky old roof? Wanting to boost your curb appeal for your home or business? First Choice Roofing and Construction specializes in residential replacements in Atlanta and North Carolina. We offer warranted leak protection on each installation. If the roof; however, is beyond repair, due to strong wind, heavy rain, or hail damage from a major storm, FCR Professionals will guide you through the process to receive a FULL REPLACEMENT through insurance at NO FAULT to you which means you get a brand new roof with no impact to your policy or premiums.
We offer a wide variety of Complete Roof Replacement options and GAF Lifetime Roofing Systems. Our roofing specialists will assist you in choosing which roofing system that will not only best serve you and your budget but also provide the Greatest Value, Performance and Protection to the
property.
We know your home is one of the most important investments that you will make and deserves only the best. If you're new to the roofing process,
you may have concerns about hiring the right contractor. Only 6% of Roofing companies get endorsed by a manufacturer. First Choice Roofing and Construction is proud to be one of them.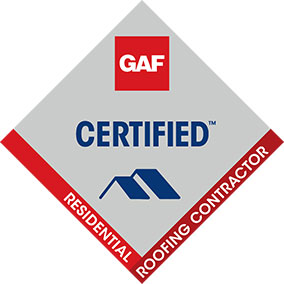 Getting a new roof is a huge project with long-term implications. First Choice Roofing and Construction is a GAF Certified Weather Stopper Roofing Contractor which means your roof will get done right – giving you peace of mind for years to come. We take great pride in offering you an honest analysis about a roof repair
vs roof replacement. The FCR team consists of and are trained by former insurance adjusters that specialize
in finding storm damage through HAAG inspection standards. Our inspectors will know exactly what kind of damage to present to your Insurance Company to ensure a full roof replacement. Let us guide you with making the best decision to protect home and family through the storms with our Free Damage Analysis. Your satisfaction and trust are of utmost importance.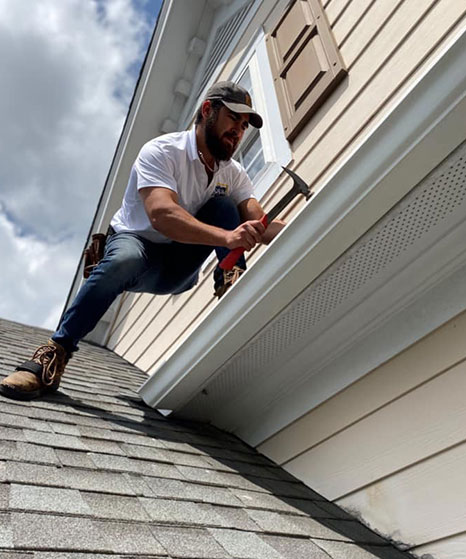 Roof Repairs
FCR is there for you when you need roofing repairs and maintenance. Roof leaks can be caused by many different things:
Storm damage from hail
Tree damage from falling limbs
Old worn out shingles
Cracked and sun damaged shingles… the list goes on.
However, many roof leaks are caused by improper installation or by defective metal flashing. Rarely does the actual roofing product fail.
Flashing is found near any roof penetration area such as chimney areas, step, apron and valley areas where roof angles join together. Our specialists will inspect your complete roof and all of the other vital components of your building in order to do roofing repair that will solve all of your current roofing problems and ensure no future issues. If leaks are not addressed, the structure of your home may be weakened as the building frame continues to be exposed to dampness.
Clogged gutters can also be the cause of roofing problems. Water may overflow the back of the gutter and leak along the walls and inside of the home. In addition, flue pipes inside of a chimney can cause water to leak if they are not properly aligned. There are many warning signals to look for, but you need a seasoned professional that knows what they are looking for in order to find the potential roofing problems.
It is very important that you have your roof checked regularly for potential problems and necessary repairs. Our fair weather provides year-round opportunities for you to replace or repair your roof, so don't wait for the problem to cause any damage.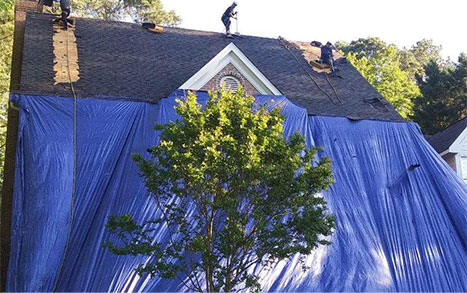 Roof Replacement
Asphalt shingles are today's most popular roofing material as they are highly affordable and durable. We carry shingles options from a wide range of manufacturers including GAF Shingles, the number #1 selling shingle in North America. First Choice Roofing Company trusts and stands behind these manufacturers and is a certified installer of these products. We can work side by side with the homeowner to select the perfect shingle, shingle color, texture and warranty that fits their budget and their home.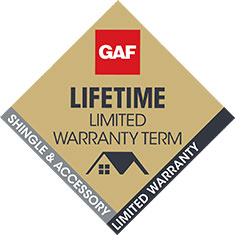 Asphalt Shingle roofs can have lifespan between 10-15 years depending on shingle type, how many storms
it has weathered and proper maintenance. However, all roofs will meet the end of their lifespan eventually. If your old, dilapidated roof is harming your home's energy efficiency, causing water damage after the
numerous amounts of storms we weather, or killing your curb appeal, it's time to call your top-rated
roofing contractor for a roof replacement.